Grenada Football Leagues

Grenada Football Leagues
To become the leading Football League in the Caribbean
News Report
GFA Clubs and Executive Members attended FIFA Club Management Course.
Author: Lester FitzGerald Smith, 13/05/14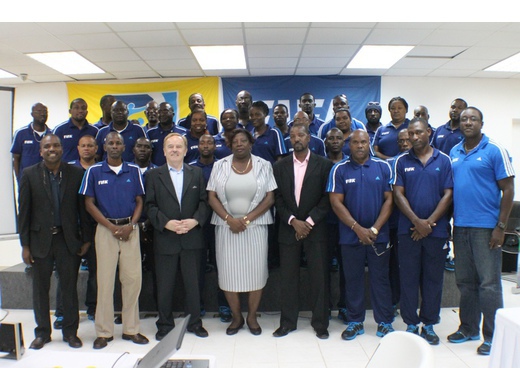 Maximum 35 participants attending the first ever FIFA Club Development Course, May 9 -13, 2014 at the National Stadium. Areas covered are: Club Licensing, Infrastructure, Strategic Planning, Marketing and Revenue Generation. The Course was facilitated by FIFA Instructor Kevan Pipe who resides in Canada. Senator Sheldon Scott declared the Course open in the absence of the Minister of Sports. The Closing Ceremony was held on Tuesday 13th May at 12 noon. The participants received their certificates and Permanent Secretary in the Ministry of Sports Mrs. Veda Bruno Victor declared the Course closed. The GFA is now preparing for the next Course which is the FIFA Goalkeeping on the May 26 -31, 2014.
Follow the site to get the latest news and results straight to your email